Time Keeper - Dom Raja Marsingh Chaudhuri, keeper of the eternal flame at Varanasi's ancient cremation ghats.
UPCOMING PROJECTS - DOM RAJA
For 5000 years, in Varanasi, the same family of men - known as doms - has guarded an eternal flame. Hindus believe that being cremated in Varanasi leads to salvation or moksha, liberation from the cycle of life and death.

In the rigid hierarchy of the Hindu caste system, doms are considered untouchables. Yet, ironically, it is only a dom who can provide the spark that lights a Hindu's funeral pyre, delivering him from reincarnation.

I am granted exclusive access to the macabre world of the Dom Raja, the king of the doms, the king of death. Normally any kind of photography is strictly prohibited here.
I am intrigued by the incredible sense of duty that binds the doms to such a paradox. Being considered untouchable yet indispensable.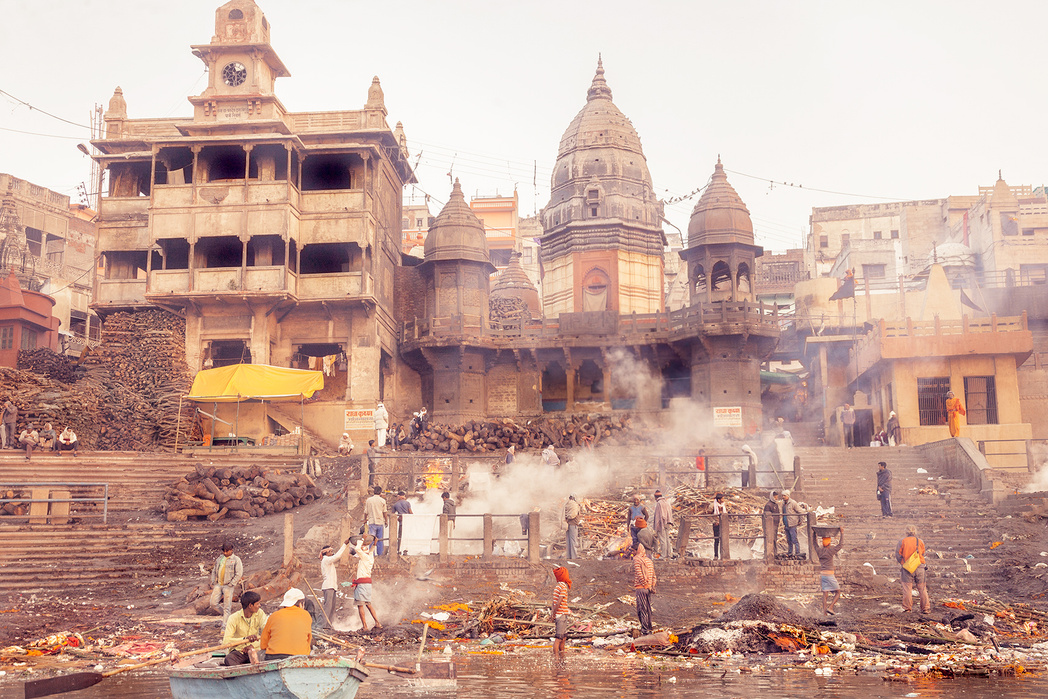 Varanasi's 5000 year old Manikarnika Ghat, where Hindus come to cremate their dead.